Cultivation techniques of Phyllanthus Niruri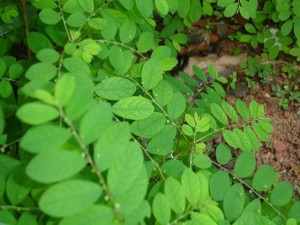 Phyllanthus Amarus
Sanskrit Name: Bahupatra
Hindi Name: Jaramla Niruri
German Name: Weisse Blatt-Blume
Telugu Name<<<<<<<<<<<<<<<<<<<<<<<<<<<<<<<<<<<
<
<<<<<<<<<<<<<<<<<<<<<<
<
<
<<<<<<<<<<<<<<<<th India. The plant is considered deobstruent, diuretic, astringent and cooling. A decoction of the plant is administered to jaundice .Phyllanthus Niruri is a tropical weed and survives under tropical and high rainfall conditions.<<<<<<<<<<<<<<<<<<<<<<
<
<<<
<
<<<<<<<<<<<<<<<<<<<
<
ants are propagated by seeds. The seeds are collected when the plants are matured. The whole plants is collected and allowed to dry and fruits to dehisce on paper.<<<<<<<<<<<<<<<<<<<<<<
<
so they should be mixed with sand before sowing. The seeds are sown between the months of late April and late May.<<<<<<<<<<<<<<<<<<<<<<
<
, seeds have to be sown in nursery beds. The soil is dug up to a depth of 30cm mixed with 1kg/m of dry cow dung and sand. The bed should be watered 2 times daily for 15 days. So that all weeds will germinate by the end of 15 days. Remove the weeds from beds by loosened by light digging.<<<<<<<<<<<<<<<<<<<<<<
<
cides such as "CAPTAN" can control harmful soil fungi. Usually 2% of the solution is used for seed beds.
pppppppppppppppppppppp
nts are 3 to 4 leaf stage they can be taken to main field and planted. After planting the plants to main field, give liquid manure of Cow dung (organic manure of Cow dung).
pppppppppppppppppppppp
s
tr
s
cket containing 7 liters of water and allowed to ferment for 2 to 3 days (the same should not be stored for a prolonged period more than 3 days). A dark coloured liquid results from the water soluble part of the dung. The concentrated suspension is further diluted with water to get a very light tea coloured solution. That is it. The Liquid manure of Cow dung is read for use. When using Liquid manure of Cow Dungtr
///////l
e in order for good growth. Spray the plants with 2% Roger for leaf eating caterpillars. The crops will be ready for harvesting after 3 months of transplanting.
<<<<<<<<<<<<<<<<<<<<<
One Response to Cultivation techniques of Phyllanthus Niruri